May 8, 2023
Johnson Cancer Research Center announces T-shirt design contest winners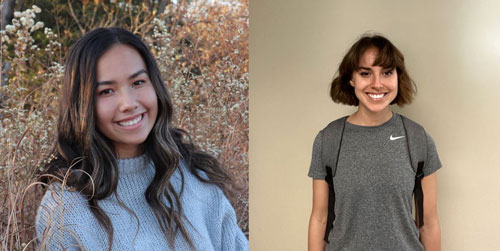 From left: Mia Thompson and Jordan Stegeman are winners of the Johnson Cancer Research Center's T-Shirt design competition.
The Johnson Cancer Research Center had a T-shirt design competition for this year's 2023 T-shirts.
The top two finishers with their T-shirt design are Mia Thompson, junior in biochemistry, first place; and Jordan Stegeman, senior in fine arts and business, second place.
The theme of the contest was "The Cure Starts With Us!" Students across campus submitted their designs for the contest.
The shirts will be available to purchase.
Thank you to all who participated in the T-shirt design contest and all who support the Johnson Cancer Research Center.