February 7, 2023
Robots battle at the Little Apple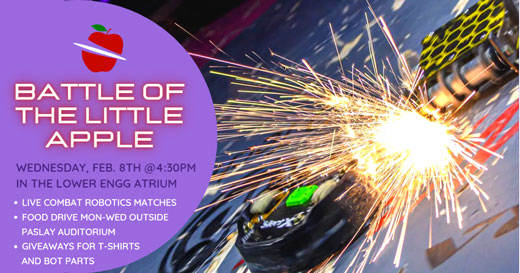 After a long wait, Battle of the Little Apple is back. The event will take place from 4:30-6 p.m. Wednesday, Feb. 8, in the lower floor atrium of Engineering Hall.
The event will showcase new combat robots and put drivers to the test. It is open to all K-State students.
A food drive in collaboration with Powercat Motorsports and Concrete Canoe will also take place. Students who donate will be entered to win T-shirts from all three teams, along with battle-damaged bot parts.