February 7, 2023
Author Ethan Chatagnier to read from his work at 3:30 p.m. Friday, Feb. 10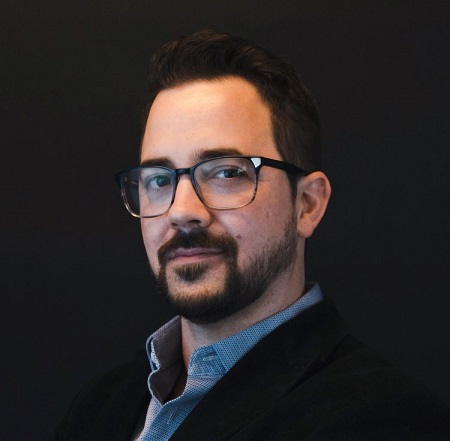 Author Ethan Chatagnier will read from his work at 3:30 p.m. Friday, Feb. 10, on Zoom.
The event is free and open to the public with advance registration at tinyurl.com/chatagnierkstate.
Chatagnier is the author of the novel "Singer Distance," Tin House Books, 2022, and the short story collection "Warnings from the Future," Acre Books, 2018. His short fiction has appeared in a variety of literary journals including the Kenyon Review Online, Georgia Review, New England Review, Story, Five Points, Michigan Quarterly Review and the Cincinnati Review. His stories have won a Pushcart Prize and have been listed as notable in the Best American Short Stories and the Million Writers Award.
Chatagnier is a graduate of Fresno State, where he won the Larry Levis Prize in Poetry, and of Emerson College, where he earned a master's in publishing and writing. He lives in Fresno, California, with his family.
"'Singer Distance' is a novel full of realistic emotion and wondrous possibility, at once about communicating with Martians and about the strange distances that open up between family members," said Dan Hoyt, professor of English and creative writing. "It's a terrific novel for literature fans — but this reading will also appeal to mathematicians, musicians and landscape architects."
For more information about Chatagner's work, visit his website.
The reading is sponsored by the English department in the College of Arts and Sciences with support from SGA Fine Arts fees.