February 7, 2023
K-State faculty perform for Manhattan High School students
Submitted by School of Music, Theatre, and Dance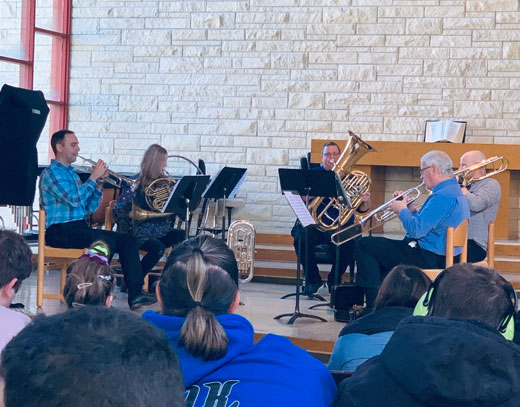 On Feb. 2, the K-State Faculty Brass Quintet performed for a group of special education students from Manhattan High School.
Each week, the students make trips throughout Manhattan to learn about the lives of various folks in their community.
Craig Parker, John Kilgore, Jackie Fassler-Kerstetter, Dan Hinman and Steve Maxwell presented a program of music to the students and demoed each of the brass instruments.