November 1, 2022
Ken Cowan to perform organ recital Friday, Nov. 4
Submitted by School of Music, Theatre, and Dance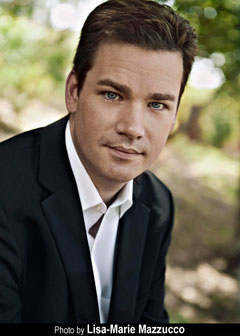 Ken Cowan, professor of organ at Rice University and one of this country's most famous organ recitalists, will perform a one-hour recital at 7:30 p.m. Friday, Nov. 4, in All Faiths Chapel. The performance is free and open to the public.
Cowan will perform works by Johann Sebastian Bach, Gunnar Idenstam, Rachel Laurin, Gaston Litaize and Max Reger. The Austin organ housed in All Faiths Chapel was recently renovated by Quimby Pipe Organs of Warrensburg, Missouri, and was dedicated 61 years ago this month.
Please contact David Pickering at dpickeri@k-state.edu for more questions about the recital or the All Faiths Chapel organ.