April 22, 2022
K-State ichthyology students host Fish Fest outreach event at Wildcat Park
Submitted by Division of Biology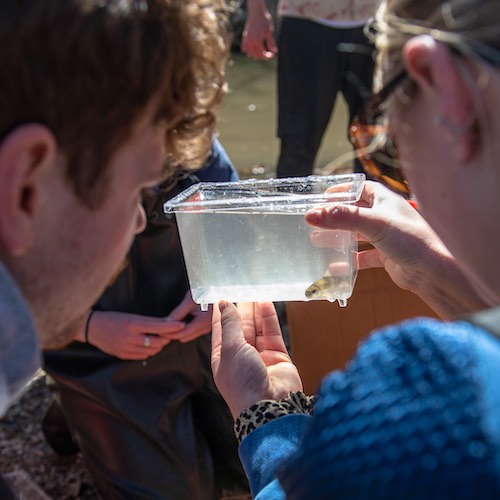 Have you ever wondered what fish live in the streams and rivers around Manhattan? Would you believe that Wildcat Creek alone is home to more than 40 fish species, and even more are found in the Kansas River?
The students in Kansas State University's ichthyology course have been learning how to identify Kansas fishes all semester, and they are now sharing what they have learned about the different species and their ecologies at an outreach event targeted at naturalists of all ages. Join them for Fish Fest from 9 a.m. to noon Saturday, April 23, at Wildcat Park, 2001 W. 62nd Ave. You can see some of the resident fish species in display aquaria, partake in seining fish straight out of the creek and engage in a number of fish-themed activities.
For event updates, visit the Facebook page. Fish Fest is supported by the Kansas Science Festival, which is hosting a series of other STEM-themed events in Manhattan between April 20 and 30.