April 5, 2022
Leftwich joins Human Capital Services
Submitted by Human Capital Services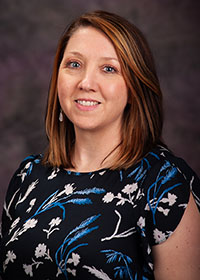 Shannon Leftwich has joined the Human Capital Services team as the talent acquisition manager. Leftwich has over 20 years of human resources experience and worked at nonprofit organizations in Chicago and Washington, D.C., and K-12 public education in Kansas.
Leftwich holds a Bachelor of Science degree in business administration from the University of Nebraska at Kearney. She also has numerous certifications in human resources, including certified employee benefits specialist, Society for Human Resource Management certified professional and professional in human resources from the HR Certification Institute.
Leftwich looks forward to leading the talent acquisition team and partnering with the colleges and departments to attract the skilled and diverse talent we desire to enhance and elevate the university. She is excited to join K-State and the Manhattan community.
Please join Human Capital Services in welcoming Leftwich to the university.