March 22, 2022
Alyssa Coletti to present Ekdahl Lecture March 23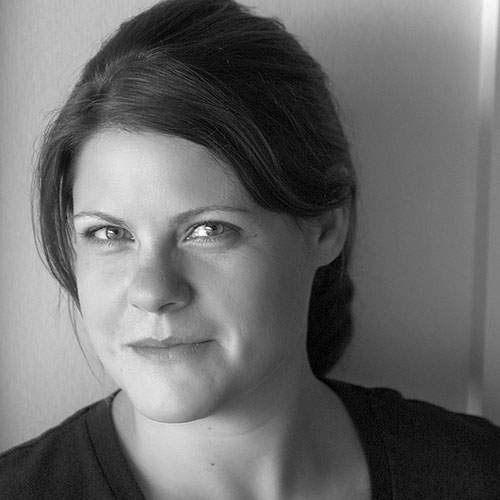 Alyssa Coletti, designer and founder of Nonfiction Creative LLC, will present "A Path and Mindset for Independence" as part of the spring 2022 College of Architecture, Planning & Design's Ekdahl Lecture Series at 4:30 p.m. Wednesday, March 23, in the Regnier Forum at Regnier Hall on the K-State Manhattan campus. The event is free and open to the public.
A specialist in furniture design, Coletti will draw from her career and experiences to discuss the working life of a designer and her path to opening her own studio. Coletti began her career as an in-house designer for various manufacturers and now works with manufacturers as an independent designer. She will discuss the steps needed before and after concept development to bring a new product to life. She will also discuss the revision, review and rework processes that occur during development to refine and optimize a product for its release. Finally, she will discuss groundwork that persuades manufacturers to choose and embrace a designer's work and to continue the relationship.
The daughter of an art-loving teacher and a tool-and-die maker, Coletti spent her childhood in love with building blocks and music. She studied industrial design at Purdue University and spent a summer immersed in Scandinavian Design in Denmark.
After an early career with Bernhardt Design, Lenovo and Williams-Sonoma Home, Coletti established Nonfiction Creative in 2010 as a multidisciplinary studio specializing in contract furniture design. Her designs have received multiple awards, including Best of NeoCon, Editor's Choice and Gold awards.
Coletti's process identifies the user's needs to empathetically design elements that elevate their experience.
"I put myself in the shoes of the individual," Coletti said. "How would I want to feel in this situation or environment? Do I want comfort? Do I want to feel confident? From that role-play, I look for a way to design an empathetic answer to create that experience."

In addition to her design work, Coletti has served as an adjunct faculty member in the industrial design program at Appalachian State University.
View a full listing of the 2021-2022 Ekdahl Lectures and view the live or recorded lectures.
The Oscar S. Ekdahl Distinguished Lecture Series in Architecture and Design brings the finest professionals in the design and planning disciplines to APDesign and the K-State community. These individuals are selected to avail students, faculty, staff and regional professionals of the potency of design and planning in addressing the issues we face as a global society. The series honors Oscar Ekdahl who received his Bachelor of Architecture from Kansas State University in 1933 and was a founding partner in Ekdahl, Davis, Depew, Persson Architects PA in Topeka.