March 16, 2021
Bolton publishes in online financial management magazine
Submitted by LaVerne Bitsie-Baldwin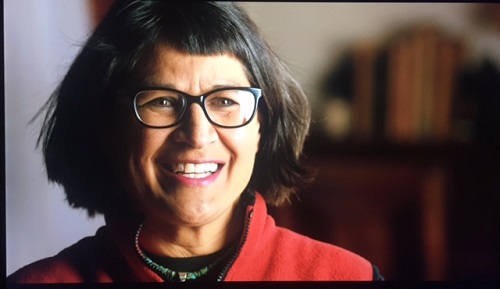 Debra Bolton, director of intercultural learning and academic success, recently published the article "Strengthening Financial Avenues in Native American Communities" in the online financial planning magazine, MoneyGeek.com.
Her article focuses on ways that some Indigenous Nations can restore their financial and foodways as strategies to lean into sovereignty and self-determination.
In the article, Bolton examines how removal from traditional lands and numerous broken treaties by the U.S. Congress continue to contribute to poverty, social distress, physical traumas and other disparities in some Native communities today.
While most financial management programs tend toward a deficit approach with Native communities, Bolton's article illustrates ways in which Natives can honor the traditional currencies of relationships, farming practices, and other means of building wealth through nature and its bounties.
Bolton says that her article may not reach those who are in the most desperate need. From it, she hopes that Tribal leaders, educators and policymakers will find ways to assist in Nation-building strategies to restore a legacy of self-sufficiency. Bolton says by learning the histories of "Indian Removal" and its effects on generations of people, others may learn ways to communicate with a people, most of whom do not have access to banks, job opportunities, and other ways of building wealth that others may take for granted, without placing blame. As a sign of hope, Bolton's article illustrates examples of what many Native Nations do to move away from government treaties to build communal wealth. She engaged many Indigenous experts working on restoring their own communities as examples to others.
MoneyGeek, a personal financial technology company, pulls together articles and resources that range from basic financial planning to information about insurances, mortgages, credit cards, and auto loans in an online format to reach the most people.