March 16, 2021
Louis Schump, creative director at Gensler, to present as part of APDesign Ekdahl Lecture Series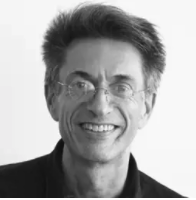 Louis Schump, creative director at Gensler, will present "Design = the Solution to an Agreed Upon Problem, True or False?" as part of the College of Architecture, Planning & Design's 2020-2021 Ekdahl Lecture Series at 4:30 p.m. Wednesday, March. 17. The lecture is partially funded by the K-State Student Governing Association fine arts fee, along with sustained support from the Ekdahl family. This event is presented virtually and is free and open to the public.
"We find ourselves in a world we could not have imagined six months ago. How do we go about planning for multiple futures?" Schump said. "By gathering groups of trusted friends, advisors and experts together. When multiple points of view are applied to a problem, it results in a better solution.
Schump went to architecture school because he wanted to design the future. On the first day of studio the man who would become his mentor said that if we were going to design space, we should learn how to move through it — "take dance," he suggested. So he enrolled in ballet and had a whole new point of view.
Designing buildings gave way to designing interiors, which was enhanced by furniture and experience design. As a creative director at Gensler, he is responsible for growing the firm's portfolio, cultivating client relationships and mentoring talent.
View a full listing of the 2020-2021 Ekdahl Lectures and virtual links.
The Oscar S. Ekdahl Distinguished Lecture Series in Architecture and Design brings the finest professionals in the design and planning disciplines to APDesign and the K-State community. These individuals are selected to avail faculty, staff, students and regional professionals to the potency of design and planning in addressing the issues we face as a global society. The series honors Oscar Ekdahl who received his Bachelor of Architecture from Kansas State University in 1933 and was a founding partner in Ekdahl, Davis, Depew, Persson Architects PA in Topeka.