March 10, 2021
Undergraduate research assistant opportunity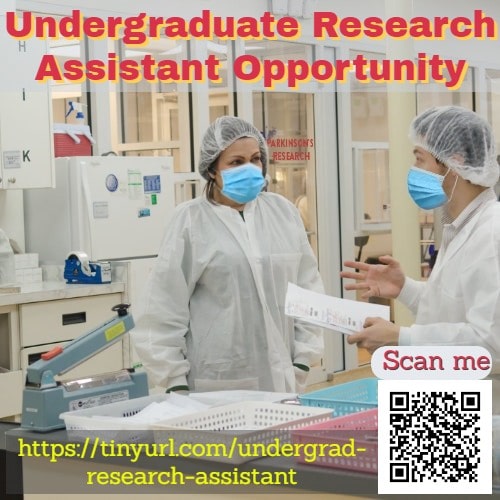 Volunteers are needed to assist with health and nutrition human clinical research in the College of Health and Human Sciences and will assess the effects of nutritional interventions on bowel function, mood, quality of life, and gut bacterial ecology or gut microbiome, neuro-endocrinal metabolites and blood chemicals to study the potential for neuroprotection and impact on neurodegenerative disease. The IRB approval number for this research is 9924.
Student research assistant activities:
Assist in research activities to include communicating with research participants and colleagues. Undergraduate students will receive training on responsible conduct of research and experience in conducting a human subject randomized controlled trial. Highly motivated students can learn how to develop and conduct their own research projects in the future based on their hands-on experience from this research.
Undergraduate students from all K-State campuses — Manhattan, Olathe, Polytechnic and Global — are eligible.
The time commitment is flexible and will vary depending on the student's available time and research activities.
Some background and interest in science including but not limited to health and nutrition/dietetics/public health/biology/physiology/pathology/biomedical science. Organization and communication skills.
This is a volunteer position but there is potential for compensation as students gain experience.
A recognition certificate will be awarded to volunteer research assistants for their research assistance contributions.
If you are interested, you can register online today or scan the QR Code from the picture. We will contact early registrants first on a first-come, first-served basis depending on the needs, coverage and resource allocation of the research.