December 6, 2012
Your finals week Caffeine Fix at Hale Library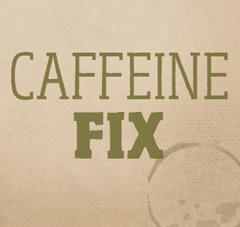 As you hit the books hard for finals week, K-State Libraries staff are preparing for Caffeine Fix to help make your finals experience at least somewhat less painful.
While you're doing some late night studying at Hale Library, drop by the second floor for free coffee, tea, food and sympathy from your favorite librarians from 10 p.m. to midnight Sunday, Monday and Tuesday.
This year's sponsors include Einstein Bros Bagels, Jimmy Johns, Panera Bread, Varsity Donuts, Monster Energy Drinks and Wildcat 91.9, so quality options for finals food and drink will abound.
See you there, and good luck on finals from your friends at K-State Libraries!