February 24, 2020
Do you bike or walk? Tell us about it at drwin.org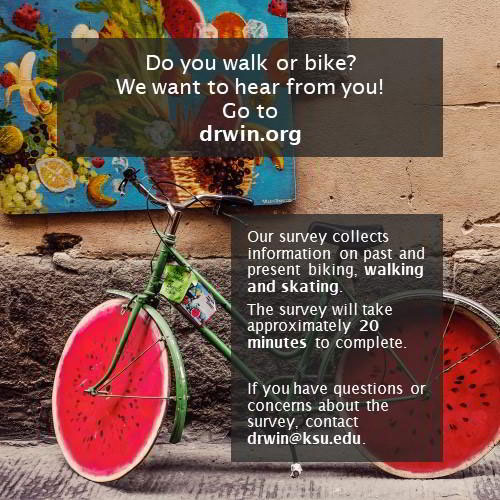 Walking and biking are some of the simplest forms of transportation. They are also healthy! Our survey asks questions about your past and current walking and biking behavior to understand what factors in adolescence lead to activity later in life.
The survey will last approximately 20 minutes and can be found at drwin.org.
If you have questions, comments or concerns, please send an email to drwin@k-state.edu. This research was approved by the Institutional Review Board, No. 9952.