February 20, 2020
Inaugural class of Biology Ambassadors selected
Submitted by Eve McCulloch and Chloe Wallace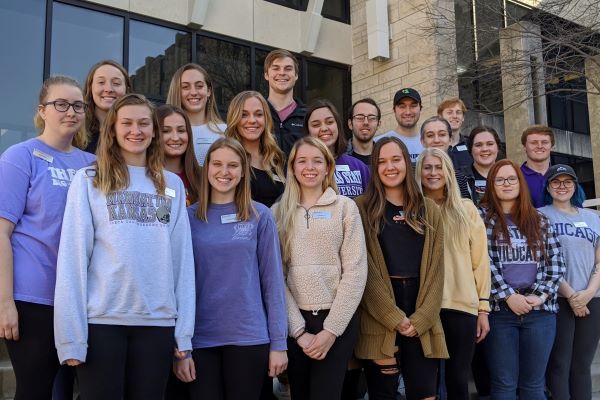 The Division of Biology has selected the inaugural class of Biology Ambassadors. The purpose of the Biology Ambassador program is to promote pride in and develop awareness of the Division of Biology among current and prospective students, parents, alumni, and the general public.
Biology Ambassadors are a select group of 20 dedicated undergraduate students who volunteer their time and talents during individual visits with prospective students and at special events. Biology Ambassadors also are launching a mentorship program for first-year biology, microbiology, and fisheries, wildlife and conservation biology majors, beginning fall 2020.
Ambassadors include Abigail Parker, Allison Moore, Anna Dold, Camryn Lopez, Cole King, Drew Langston, Eli Bullinger, Elise Hesseltine, Hannah Hoffman-Colburn, Hannah Coggeshall, Hunter Hiegert, Justine Onnen, Kate Odgers, Lauren West, Madison Zimmerman, Matthew DuBois, Mayece Barnaby, Paige Poolman, Peyton Johnson and Tatum Glaser.