February 19, 2020
Announcing the 2020 Chester E. Peters Lecture Series speaker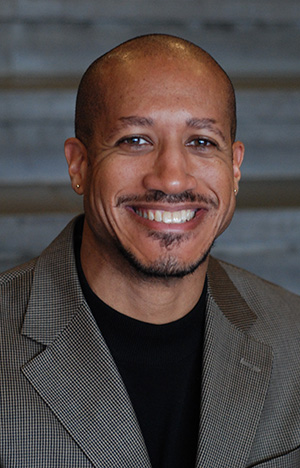 The 2020 Chester E. Peters Lecture Series in Student Affairs presents Dwaine S. Campbell, licensed psychologist and assistant director of psychology training at the University of Michigan Counseling and Psychological Services, as this year's featured speaker.
Campbell will present "'I am My Brother's Keeper': Outreach Programs for Men of Color" at 10 a.m. Friday, April 3, in Forum Hall in the K-State Student Union. The lecture is open to the public and free of charge.
For the past 15 years, Campbell has worked in college mental health where he provides clinical services to students, supervises mental health trainees, develops programs for various student populations, and facilitates outreach services on the university campus. He has also held various administrative roles that aim to improve clinical services to students and mental health training. Currently, one of his administrative roles includes overseeing the U-M CAPS APA accredited doctoral internship and practicum training programs.
Campbell has a passion for working with first-generation college students along with other underrepresented student groups on the college campus. Over the years, Campbell has created and facilitated outreach programming for nontraditional students, LGBTQ people of color, and men of color. Campbell has given numerous presentations on multicultural/diversity issues and providing services to collegiate men of color.
For further information on the 2020 Chester E. Peters Lecture Series in Student Affairs, please visit the website.