February 14, 2020
Student group to host celebration of life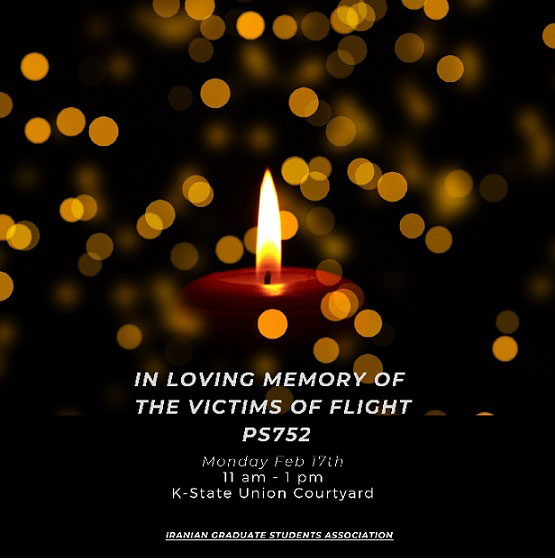 The Iranian Graduate Students Association, a registered independent student organization, will host a celebration of life from 11 a.m. to 1 p.m. Monday, Feb. 17, in the K-State Student Union courtyard in memory of the victims of flight PS752.
According to members of the association, while people of the flight PS752 are no longer physically with us, their spirits are always around us. We hope you will join us in celebration of their life.
For more information, please email arminm@k-state.edu.