February 4, 2020
Relevant Resilience: 'Pursuing the Positive'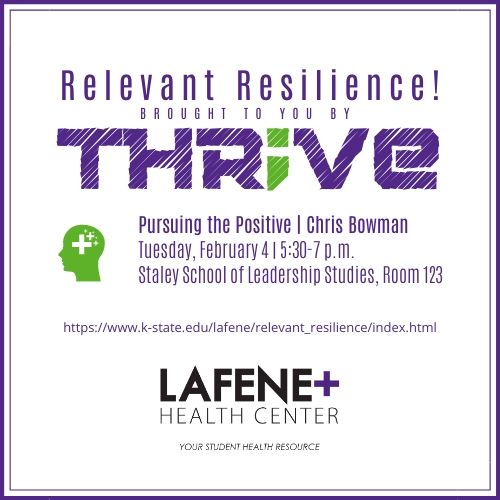 As part of the Relevant Resilience series, Lafene Health Center will offer "Pursuing the Positive" from 5:30-7 p.m. Tuesday, Feb. 4, in 123 Leadership Studies Building.
Chris Bowman, health educator at Lafene Health Center, will present ways to create positive emotions and counter negativity bias. This presentation is aimed to help build optimism, which can lead to better health, sleep, relationships and greater life satisfaction.
There is no need to register or RSVP. For more information, email livelifewell@k-state.edu or call 785-532-5226.