February 4, 2020
Landon Lecture today by Juan Manuel Santos
Submitted by Communications and Marketing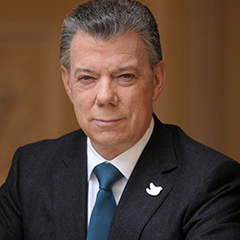 Don't miss today's Landon Lecture by Juan Manuel Santos, the former president of Colombia and a Nobel Peace Prize winner.
Santos will present "From Hawk to Dove" at 10 a.m. in Forum Hall at the K-State Student Union. Doors open at 9:30 a.m. and students, faculty, staff and the general public are welcome; no tickets are required.
Students, don't forget to swipe in at the K-State 360 table in the Forum Hall foyer to receive credits for attending's today's lecture.