December 16, 2019
Kansas State Polytechnic offering sUAS commercial pilot training in Manhattan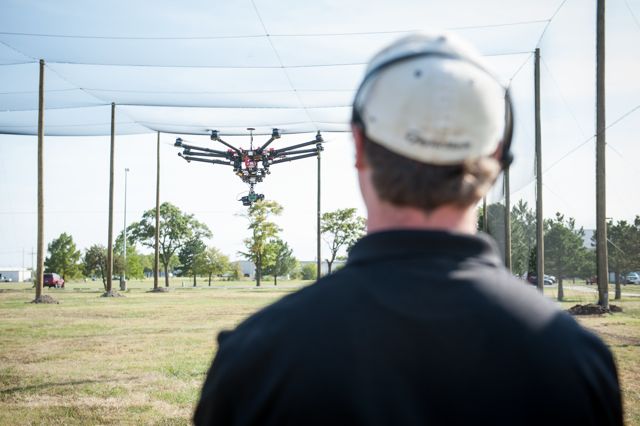 Kansas State University Polytechnic Campus is offering a three-day sUAS Commercial Pilot Training Jan. 7-9, 2020, in Manhattan at the Unger Complex, 1880 Kimball Ave. Faculty, staff and community members are encouraged to attend.
Three days of classroom instruction will focus content on the FAA unmanned aircraft general knowledge exam. FAA exams are offered on the Polytechnic campus in Salina on Jan. 10, 2020.
Read more information on the course or register online.
Upon completion of the training, participants will complete the FAA written exam to receive a remote pilot in command certificate. Course objectives are:
Adhere to FAA rules and regulations pertinent to small unmanned aircraft operations.
Complete the FAA written examination.
Set up small unmanned aircraft operations within FAA regulations.
In a survey taken by participants of the previous training courses, 100% of the attendees would recommend this course and say they are extremely confident now in their ability to adhere to FAA regulations pertinent to small UAS.
The cost of the commercial pilot training course is $350 for K-State employees.
Registration for the course is available at polytechnic.k-state.edu/uas or by contacting Kansas State Polytechnic Professional Education and Outreach at 785-826-2633 or profed@k-state.edu. The registration deadline is Jan. 3, 2020. Space is limited so early registration is encouraged.
Kansas State Polytechnic provides numerous flight and operations training options for UAS. Learn more at polytechnic.k-state.edu/uas.