November 8, 2019
Sustainability Club presents Swap It!
Submitted by Kaitlyn Smallfoot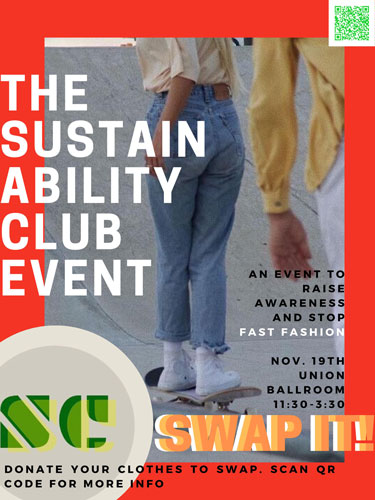 The Sustainability Club, a registered independent student organization, will host Swap It!, a clothing exchange event, from 11:30 a.m. to 3:30 p.m. Tuesday, Nov. 19, in the K-State Student Union courtyard. Read more about the event and drop-off locations.
Join us for a clothing exchange event to promote sustainable fashion.