October 16, 2019
UPC to give away tickets for Ken Jeong performance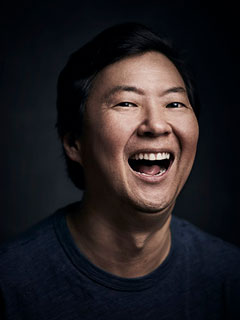 Union Program Council will host a Ken Jeong Daytime Party or "Darty" from 2-4 p.m. Oct. 16 in the K-State Student Union courtyard on the ground floor. Get a free airbrush tattoo and eat snacks while supplies last.
During the Darty, free tickets will be given away to Jeong's performance at 7:30 p.m. Sunday, Oct. 27, in McCain Auditorium. Tickets are for current K-State students only with valid K-State IDs. Students must present their tickets and K-State IDs for entrance into the performance.
American stand-up comedian Jeong is best known for his roles as Ben Chang on the TV sitcom "Community" and drug lord Leslie Chow in "The Hangover" film series. He is also a judge on "The Masked Singer" television series.
The Darty event is free. For more information, visit kstateupc.com or call 785-532-6571.