May 13, 2019
K-State Theatre named 'Best Undergraduate Theatre Program' in Kansas for 2019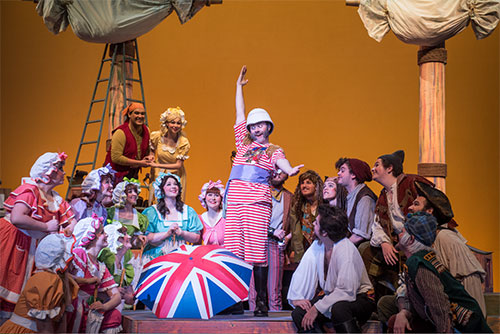 K-State has been recognized as the best collegiate theatre program in Kansas by OnStage Blog, one of the industry's leading informational blogs.
The criteria upon which schools are scored include cost/scholarship, selectivity, performance opportunities, faculty with terminal degrees/experience, facilities, post-grad career support and location resources. K-State Theatre classroom spaces and theatres were specifically cited in the article. K-State Theatre produces six main stage shows and at least four second stage shows each year, including a production by Ebony Theatre that promotes the work of black playwrights. It is the only theatre program in Kansas accredited by the National Association of Schools of Theatre.
OnStage Blog publishes the Top 25 theatre program rankings each year, and recognizes collegiate programs which do "exceptional work." Read the full article.
The School of Music, Theatre, and Dance is a part of the College of Arts and Sciences.