February 18, 2019
You're invited: Hospitality management department to host 23rd annual Travel and Dining Auction
Submitted by College of Human Ecology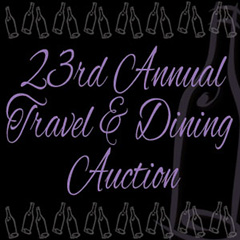 The hospitality management will host the 23rd annual Travel and Dining Auction from 6:30-9:30 p.m. Friday, March 22, at the Hilton Garden Inn and Conference Center, 410 S. Third St.
Tickets are $30 in advance and $45 at the door. Purchase tickets online.
The Travel and Dining Auction is the largest student fundraiser in the College of Human Ecology that is planned and executed by students. Proceeds from the auction are used to fund student scholarships and support the Hospitality Management Club and Hospitality Management Graduate Club. Hospitality management students are affiliated with the student chapters of the National Restaurant Association, American Hotel and Lodging Association, Club Managers Association of America, Meeting Professionals International, and Professional Convention Management Association.
This year's auction will feature both a silent and live auction along with games and raffles. Heavy appetizers and drinks are provided during the event. To see the menu and auction items and to keep up with the auction planning, visit the department webpage or the event Facebook page.