November 16, 2018
Schumm awarded lifetime achievement award by Marquis Who's Who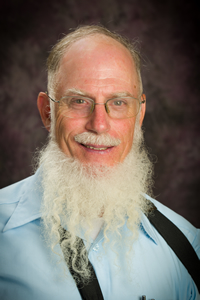 Walter R. Schumm, professor in the School of Family Studies and Human Services, has been awarded the Albert Nelson Marquis Lifetime Achievement Award from Marquis Who's Who, the world's premier publisher of biographical profiles. Individuals who receive this award are selected on factors such as position, noteworthy accomplishments, visibility and prominence in their fields.
Schumm celebrates many years' experience in his professional network and has been noted for achievements, leadership qualities, and the credentials and successes he has accrued in his field.
In 2002, Schumm retired as a colonel in the U.S. Army after serving 34 years with the Army Reserve and the Army National Guard. Under his last command — 6th Brigade, 95th Division, USAR — Schumm's unit won three of the six available awards for best Army Reserve/Army National Guard units in two worldwide competitions.
He joined K-State in 1979 as an assistant professor, was promoted to associate professor in 1984 and became a full professor in 1990. He is a fellow of the National Council on Family Relations and was previously a member of the Army Research Institute's scientific advisory committee. He also has contributed to numerous professional journals.
Schumm earned his bachelor's degree in physics from the College of William and Mary in 1972, a master's degree in family and child development from K-State in 1976 and his doctorate in family studies from Purdue University in 1979. He is a certified family life educator with the National Council on Family Relations.
For more information on Schumm's award, or more information on the Marquis Who's Who, visit its website.