October 30, 2018
Alpha Phi Omega to host fundraiser at Panda Express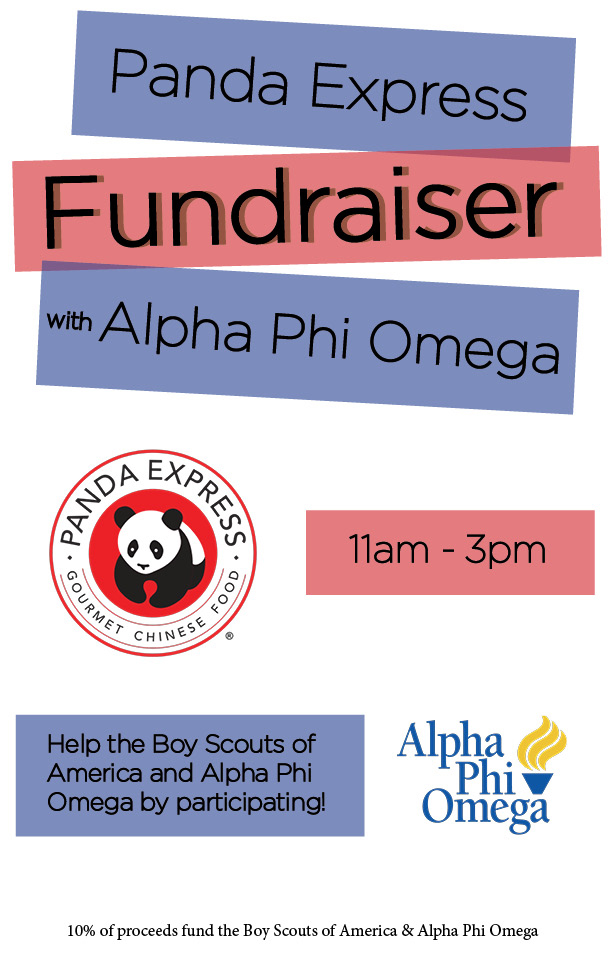 Alpha Phi Omega, a community service student organization, will host a fundraiser from 11 a.m. to 3 p.m. Wednesday, Oct. 31, at Panda Express in the K-State Student Union.
If you accept a flier and participate, please give the flier to Panda Express employees. The fliers will be provided outside the Union.
Ten percent of the proceeds will go to Alpha Phi Omega and the Boy Scouts of America. Alpha Phi Omega is a co-ed service organization started on Dec. 16, 1925, in honor of helping youth movements and benefiting the community. The organization's focus is on providing service to their organization, K-State, youths of the nation, the Manhattan community and the nation. Alpha Phi Omega is in affiliation with the Boy Scouts of America and runs along the same values.