October 4, 2018
Movement Challenge final results
Submitted by Human Capital Services
The movement challenge aims to provide a fun way for K-State employees to focus on their physical well-being while engaging with their peers within their department and across the university. The 2018 movement challenge ran from Aug. 18 through Sept. 22. Each week, participants entered their activity into the movement challenge eReport and weekly leaderboards were tabulated. All activity has been entered and the final results are in.
The 2018 Movement Challenge winners are announced below.
Department Activity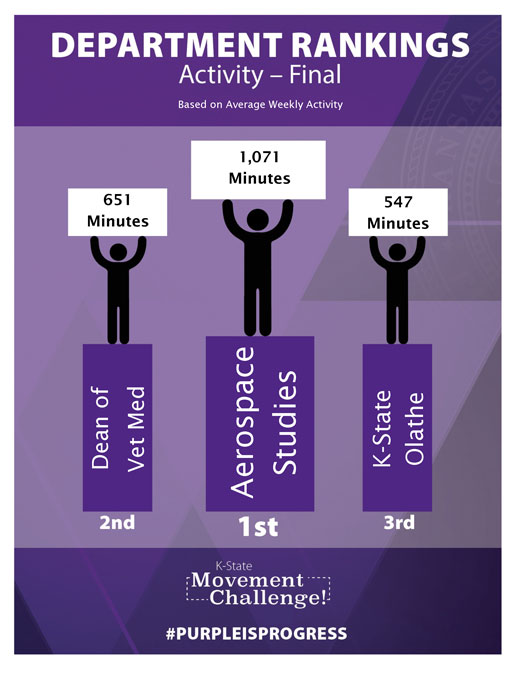 Department Participation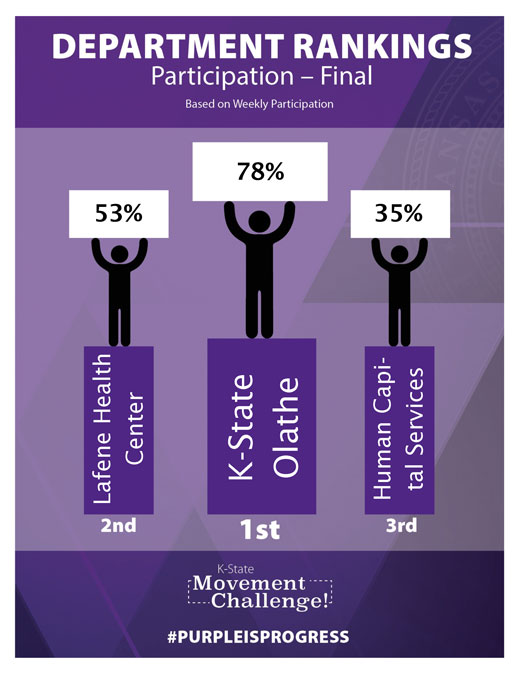 Individual Activity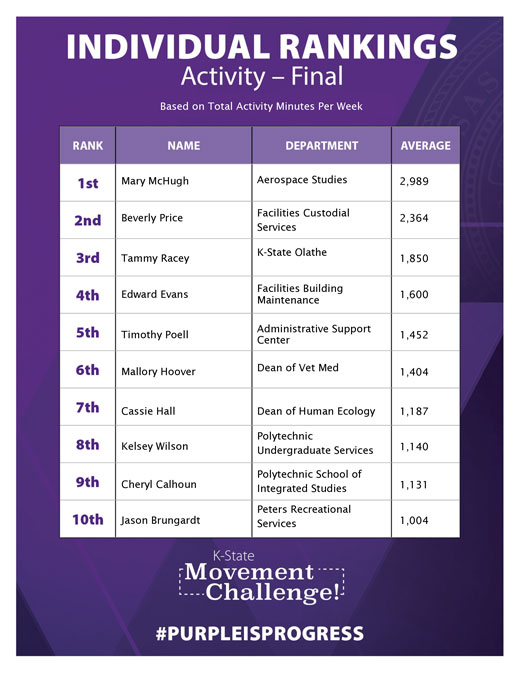 Congratulations to all of the participants who focused on their physical well-being during this challenge. See more information about the Movement Challenge on the Live Your Best website.
Participants who participated all five weeks are awarded four HealthQuest credits and corresponding HSA/HRA contributions. These credits should be seen in HealthQuest accounts by Oct. 20.
Questions? Contact your benefits team at benefits@k-state.edu.