April 20, 2018
Kansas Statewide Transgender Education Project to give workshop April 28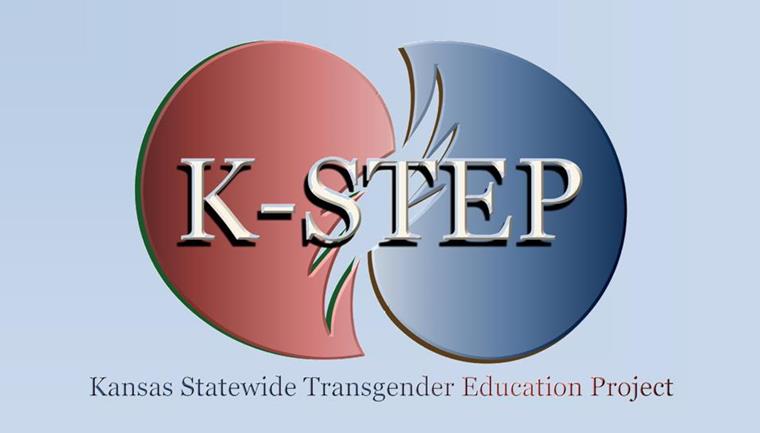 Presenters from Kansas Statewide Transgender Education Project, or KSTEP, will give a workshop from 1-5 p.m. Saturday, April 28, in the Big 12 Room of K-State Student Union. This half-day workshop is a great opportunity for anyone who wants to know more about what it means to be transgender.
By learning how to use respectful and accurate language about transgender identities, as well as some of the issues that transgender people in the K-State and Manhattan community face, participants will be better equipped to act as allies to the transgender community. This event will count as a Safe Zone advanced training.
Presenters
Stephanie Mott will share her journey and talk about effective language. Tom Witt will discuss the legislature with respect to transgender Kansas. Sue Gerth will be sharing her story of being a parent of a transgender child in "We Are 'Other People'" and also giving a presentation on gender terminology and definitions called "Nonbinary 101 — The Gender Unicorn."
Presenter Bios
Witt is the executive director of Equality Kansas, which works to secure equal rights for lesbian, gay, bisexual and transgender Kansans. Witt began his activism in early 2004 after the Kansas Legislature narrowly defeated a constitutional ban on marriage equality. Following the eventual passage of the ban in 2005, he led the effort to unite Kansas' divided LGBT activist groups into a single organization. Founded in October 2005 as the Kansas Equality Coalition, Equality Kansas has grown from its original five chapters into a statewide organization that includes 11 chapters and nearly 2,000 members. Besides his role as director of Equality Kansas, Witt ihas served on the boards of the Kansas Statewide Transgender Education Project, Wichita Pride, The Center of Wichita and the Kansas National Organization for Women. Before becoming a political activist, Witt had a 20-year career in information technology, which included jobs ranging from database developer to network engineer and college instructor. Witt lives in Wichita with his life partner Mike. Their daughter, Toni, is currently attending college in the Pacific northwest.
Mott lives in Topeka and works as a mental health clinician at Valeo Behavioral Healthcare. Mott is the founder/director of the Transgender Faith Tour and president/executive director of Kansas Statewide Transgender Education Project. She is a columnist for Liberty Press and lgbtSr, and a volunteer blogger for Huffington Post. She has published more than 100 articles about being transgender. She has provided nearly 400 workshops and presentations related to gender identity in venues from college classes to mental health centers to jails, prisons and hospitals. She is currently serving as the community liaison for transgender inmates with the Shawnee County Jail. and state vice chair of Equality Kansas. In addition, she is a board member of the Topeka Chief of Police Advisory Board, Topeka Pride and Capital City Equality Center, as well as serving on the advisory board for the Beacon Youth Group. Her awards include the Pioneer Woman from the University of Kansas Emily Taylor Center for Women and Gender Equity, the Kansas Stonewall Marsha P. Johnson Award for Exceptional Activism, and the Donna Love Award for Outstanding Social Work Student from Washburn University.
Gerth is the mother of an adult transgender daughter, from whom she has learned a great deal about strength, courage and grace. Gerth has been involved in PFLAG as Flint Hills chapter president for four years. She also served on the K-STEP Board as an officer for three years, and has given a number of presentations over the past eight years. She retired from her career as a civil engineering instructor at Kansas State University in 2015 to become a paraeducator at Manhattan High School. She has helped with the Gay-Straight Alliance at Manhattan High School,and has helped educate counselors and educators in USD 383 on working with transgender youth. Gerth and her husband, Alan, have four adult children, three of whom have yet to accept their transgender sister. They also have seven grandchildren who have not yet met their amazing aunt. Gerth continues to spread her message of unconditional love, knowing that eventually love will win.