February 23, 2018
University committed to smoke-free campuses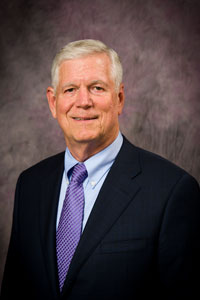 Dear Kansas State Community,
Kansas State University is committed to providing a safe, respectful and healthy environment for our students, faculty, staff and visitors. Beginning June 1, 2018, Kansas State University will move forward with a smoke-free policy on all university-owned property. Smoking is already prohibited in university buildings and university-owned vehicles.
Kansas State will join the many universities across the United States and in Kansas that are preparing to go or already have gone smoke- and tobacco-free. Everyone has the right to breathe clean air at work and school, and becoming a smoke-free university will improve the health of our university community. The leadership of K-State's governance groups — Student Governing Association, Faculty Senate and University Support Staff Senate — participated with the administration and campus community to advance the initiative.
A Smoke Free Education Committee was formed last fall with representatives from each of our governance groups. The committee has been working on plans to communicate and educate the campus community on the new policy and identify smoking cessation resources. I encourage all those using tobacco to consider using these resources. You can review the revised policy and available resources on the Vice President for Administration and Finance website. Additional information and events from the committee will be announced in K-State Today within the next few weeks.
I ask you to join the K-State family in creating a clean-air environment on our campuses. Transitioning to a smoke-free university relies on the thoughtfulness, consideration and cooperation of each of us. I appreciate your respectful cooperation as we progress toward a smoke-free environment.
Sincerely,
Richard B. Myers
President
Kansas State University