October 30, 2017
Little Apple Need 2 Read Panera fundraiser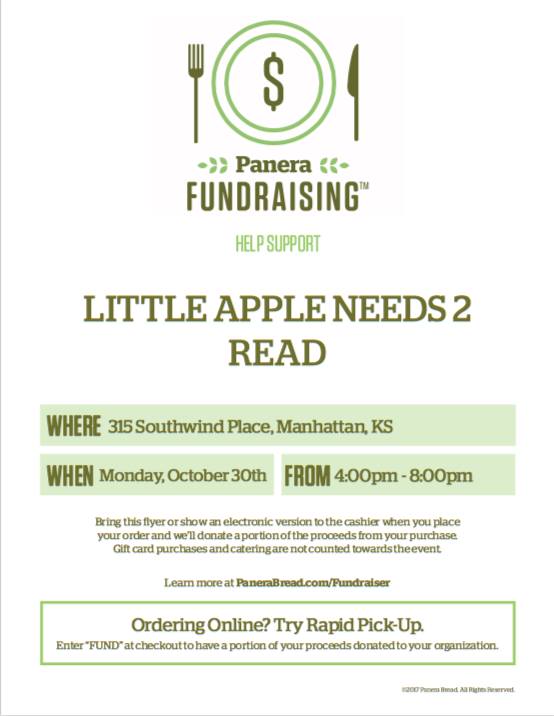 Kansas State University students will host fundraiser for the Little Apple Need 2 Read program, a partnership with Dolly Parton's Imagination Library, from 4-8 p.m. Monday, Oct. 30, at Panera Bread.
Print or show the event flyer to the cashier and part your purchase will be donated to Little Apple Need 2 Read.
The purpose of Little Apple Need 2 Read is to promote literacy in the Manhattan community for children ages birth to 5 years old and help develop a love of education and literacy among children in the Manhattan community and aid in their future educational endeavors.