September 29, 2017
Movement challenge week five results
Submitted by Human Capital Services
The activity from week five of the Movement Challenge has been reported and the leaderboards have been updated. The overall daily activity average has held steady at more than 9,500 steps per day for the last two weeks. This is great news and shows the commitment participants have made over the last five weeks!
The Movement Challenge has two ways for departments to compete. At the end of the challenge, the Movement Challenge team will name one department the winner of highest activity and one department the winner of highest participation. And for those of you who are independently competitive, there also is an individual leaderboard.
The week five results are in. These calculations are based on data entered for week four of the Movement Challenge — Sept. 17-23. The final standings will be for data entered for the entire competition — Aug. 20-Sept. 30.
Activity leaderboard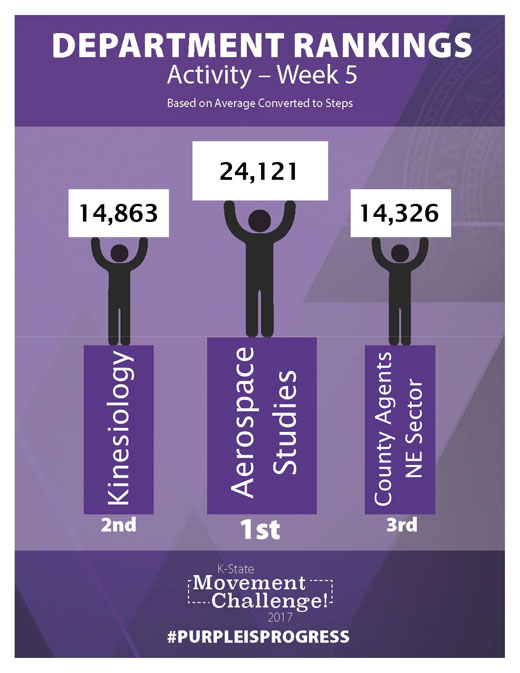 Participation leaderboard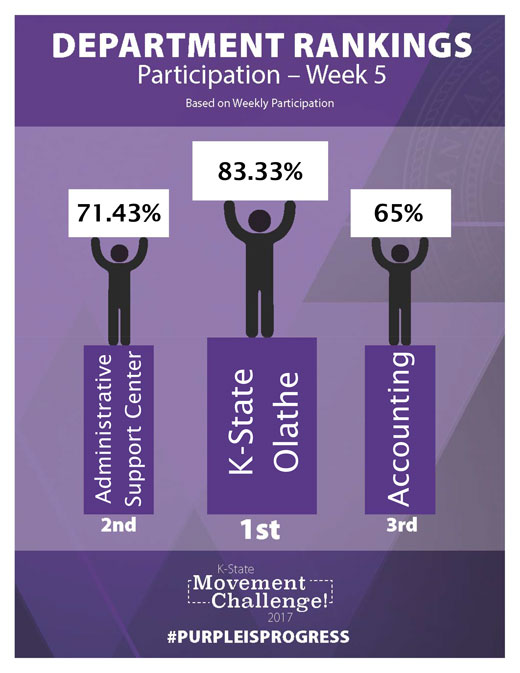 Individual leaderboard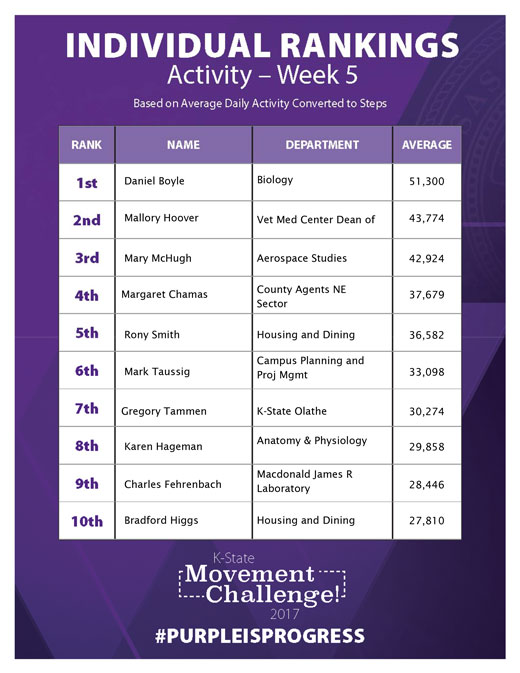 Questions? Contact the benefits team at benefits@k-state.edu.