September 18, 2017
Women in Design Kansas City chapter panel today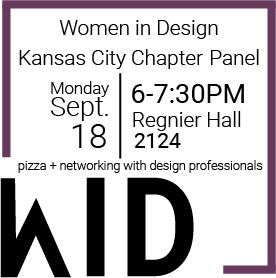 K-State's Women in Design chapter, a registered student organization, will host Kansas City's Women in Design chapter as well as other females currently practicing architecture for a panel from 6-7:30 p.m. Monday, Sept. 18, in 2124 Regnier Hall.
Guests will share their experiences in the design profession, and you will have the opportunity to ask them questions about anything related to the design field. This is not only a great chance for you to get your questions answered, but you also have the opportunity to meet people who might be your employers — if your major is architecture, interior architecture, landscape architecture, regional and community planning, interior design, or another art-based major.
Pizza will be provided. Come join us!