September 7, 2017
Amateur radio licensing test session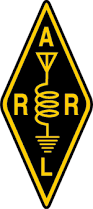 The K-State Amateur Radio Club, a registered student organization, and the Manhattan Area Amateur Radio Society will offer the opportunity to obtain your Federal Communications Commission amateur radio license, or to upgrade from your present license level.
The official American Radio Relay League testing session will be at 9 a.m. Saturday, Sept. 9, at the Manhattan Public Library, 629 Poyntz Ave., Manhattan. Signs will provide directions to the examination room.
Examinations for all license levels are available and walk-ins are welcome. The cost is $15 and a valid photo ID is required. If you are upgrading, a copy of your current license is required.