April 14, 2017
K-State Rotaract Walk for Water 5K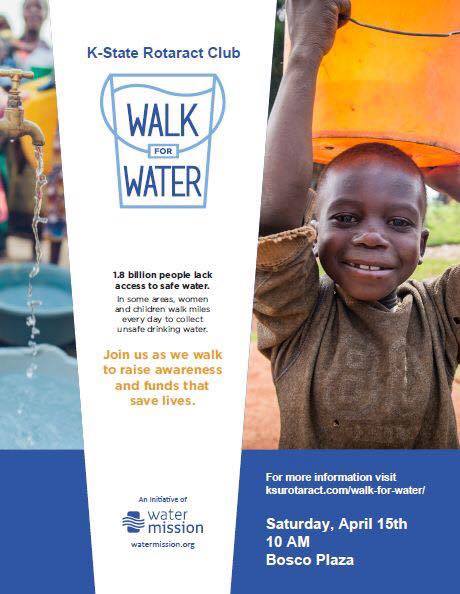 K-State Rotaract invites K-Staters to join the Walk for Water 5K at 10 a.m. Saturday, April 15, in Bosco Student Plaza. The event is a fundraiser for Water Missions International.
Participants will carry buckets filled with water — as much as you can carry — on a 5K route through K-State campus. The route serves as a physical representation of the distance that woman and children around the world have to walk every day to access safe drinking water.
Come join the walk and enjoy music, outdoor family games and food.