April 13, 2017
Hale Library Concert Series presents encore performance from Sayevich, Dobrzanski
Submitted by Sarah McGreer Hoyt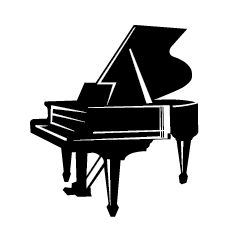 At a Hale Library Concert last spring, violinist Ben Sayevich filled in for a musician who was ill. It was a last-minute change with long-term impact: Attendees raved about Sayevich's performance with pianist Slawomir Dobrzanski.
Accordingly, the Friends of K-State Libraries will present an encore event at 7:30 p.m. Friday, April 28, in Hale Library's Hemisphere Room. Attendees will enjoy music, dessert, wine and a peerless performance.
The program will include Mozart's "Sonata No. 32 for piano and violin in B-flat major" and Brahms' "Sonata No. 3 for Violin and Piano," as well as works by Edvard Grieg and Pablo de Sarasate.
One of the most distinguished violinists and teachers of his generation, Lithuanian-Israeli violinist Sayevich has concertized extensively throughout North America, Europe and the Far East. In addition, he has taught at the University of Kansas, the Grieg Academy in Bergen, Norway, and at the New England Conservatory, among institutions. Sayevich attended the Juilliard School of Music and the New England Conservatory, from which he received the prestigious artist diploma from the New England Conservatory.
Dobrzanski teaches applied piano, chamber music and piano literature at K-State. As a soloist and chamber musician, he performs in Asia, Europe, South America and throughout the United States and Canada. He is a graduate of the Chopin Academy of Music in Warsaw, Poland, and the University of Connecticut.
Tickets are $30 per person or $10 per student and can be purchased online at found.ksu.edu/rsvp/concertseries.
Jazz in June, the final event in this season's Hale Library Concert Series, will be June 9.
Contact Darchelle Martin at martin05@k-state.edu or 785-532-7442 for more information.