April 10, 2017
Thank you to our dedicated student employees
Submitted by President Richard Myers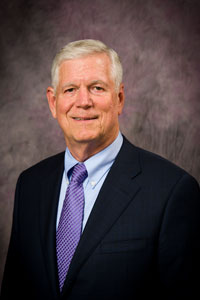 Dear students,
This year, I have seen first-hand how dedicated K-State students are to their education and this university. So I say thank you to several thousand student employees on all of our campuses as K-State celebrates National Student Employment Week, April 10-14.
We understand that balancing the simultaneous demands of being a student and an employee is challenging. Our student employees' efforts go beyond the classroom by working side by side to deliver a welcoming environment to our university community. I appreciate and applaud your dedication.
Your reliability, enthusiasm and professionalism make a positive difference at K-State. Students serve the university as tour guides, resident assistants, receptionists, facilities workers, research assistants, tutors and dining service workers, as well as many other positions.
Your commitment and perseverance is what keeps K-State a top-ranked university in many areas including "quality of life."
Thank you again and keep up the great work!
Richard B. Myers
President
Kansas State University