November 17, 2016
Sexuality and Gender Alliance hosting Transgender Day of Remembrance, special guest Jay Pryor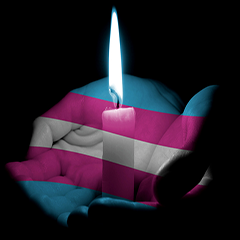 Join K-State's Sexuality and Gender Alliance and other LGBTQIA+ affiliated groups for Transgender Day of Remembrance at 7 p.m. Nov. 17 in Town Hall at the Leadership Studies Building.
Jay Pryor, longtime advocate for the transgender community, will discuss his personal experiences as a proud transgender man and provide words of healing, acknowledgement and inspiration to the campus community.
Transgender Day of Remembrance is an annual, international observance created to honor the lives of transgender people lost over the past year due to transphobic violence and to bring awareness to all of the issues that the transgender community faces.