November 17, 2016
Student chapter of National Association of Black Engineers assists K-State recycling program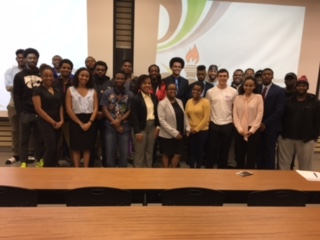 Members of the K-State student chapter of the National Society of Black Engineers volunteered more than four hours of their time Sept. 6 to assist the recycling program.
The students picked up recycling totes, glass and pallets across the university and university housing.
These students saved the recycling staff countless hours and their work is appreciated by all.