October 11, 2016
Bring your brain game for Battle of the Brains trivia night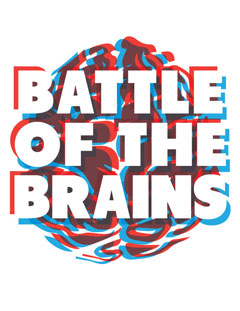 Which K-State graduate department is the smartest department of them all? The Graduate Student Council is hosting Battle of the Brains trivia night at 8 p.m. Thursday, Oct. 20, at Fuzzy's Taco Shop in Aggieville. Team check-in will begin at 7:30 p.m. Graduate students, faculty, staff and anyone who is interested in playing trivia is invited to participate.
Form teams with your graduate student friends from your departments, or a combination of faculty, staff and students. Administration, faculty and staff are encouraged to create their own team.
Register your team of no more than eight people online. Cost is $10 per person and payment is required at the time of registration.
The proceeds raised will help pay for graduate students to travel to present their graduate research at conferences, meetings and to grow their network as part of the Graduate Student Council Travel Awards.
A cash prize will be awarded to the top three teams and a prize for the most creative team name.
Learn more about the Battle of the Brains trivia night fundraiser. Questions can be directed to Carolyn Jones, Graduate Student Council fundraising chair, at carolynj@k-state.edu.