September 6, 2016
Former Centers for Disease Control and Prevention entomology chief to discuss Zika and malaria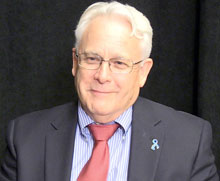 Robert Wirtz, former entomology branch chief at the Centers for Disease Control and Prevention, will present a special seminar "CDC Entomology Activities, with a focus on Malaria and Zika" at 1 p.m. Thursday, Sept. 8, in the the Leadership Studies Building's Town Hall.
Both malaria and Zika have had significant impacts on human endeavors worldwide, although Zika has captured the greatest public interest in the U.S. recently. Malaria, once common in the U.S., continues to afflict millions globally with illness and death.
Wirtz will discuss the activities of the entomology branch in addressing the management of the vectors of these twin human health threats — mosquitoes.
All are invited to attend. Light refreshments will be served before the seminar.