September 1, 2016
Isabel Millán publishes book chapter on bilingual children's television
Submitted by Shireen Roshanravan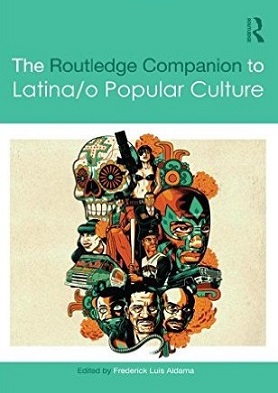 Isabel Millán, assistant professor of American ethnic studies, published a book chapter on bilingual children's television in "The Routledge Companion to Latina/o Popular Culture."
Millán's chapter, "'¡Vámonos! Let's Go!': Latina/o Children's Television," provides a brief history of bilingual children's television in the U.S. aimed at Latina/os and Spanish speakers. She engages with popular shows such as Nickelodeon's "Dora the Explorer" to lesser known educational programs from the 1970s such as "Carrascolendas" and "Villa Alegre."
The volume is part of the Routledge Companions series and is edited by Frederick Luis Aldama, university distinguished scholar at the Ohio State University.
The book includes 35 chapters in addition to the introduction and afterword.
According to its description, "contributors pay serious critical attention to all facets of Latina/o popular culture including TV, films, performance art, food, lowrider culture, theatre, photography, dance, pulp fiction, music, comic books, video games, news, web, and digital media, healing rituals, quinceñeras and much more."