March 27, 2012
Royal Purple yearbook named finalist for national award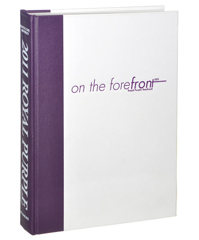 K-State's 2011 Royal Purple yearbook has been named a finalist for the Associated Collegiate Press Pacemaker award — the highest honor in collegiate journalism.
A full list of finalists can be seen on the organization's website.
Judges of professional journalists and educators name finalists to the award based on elegant and sophisticated design, balanced coverage, strong and detailed writing, outstanding photography and comprehensive themes.
Winners of the award will be announced at the Associated Collegiate Press/College Media Advisers National College Media Convention in Chicago, Oct. 31-Nov. 4.
Copies of the 2011 book, as well as discounted preorders for the 2012 book, can be reserved through the Student Publications website or by calling 785-532-6555.