March 2, 2012
Monthly letter to campus from President Schulz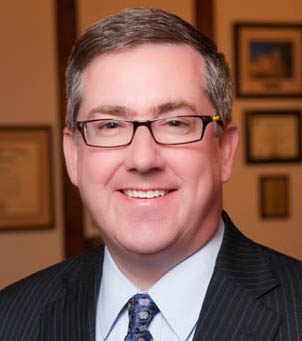 Dear Students,
Greetings once again! We continue to have excellent success this year in fundraising, student recruitment, research and scholarship, student achievement, and faculty honors and awards. The legislative session is in full swing, and I remain optimistic that higher education will see a modest budgetary increase for the first time in several years. I recently participated in an HLC visit to another public university in the Midwest, and I am often reminded when travelling to other universities about our successes and accomplishments as a nationally leading land-grant university.
So what were some of these notable successes in 2011? As K-State's 13th president, I want to share with you my list of the top 13 successes for the Kansas State family during the past calendar year. These are my personal favorites – and I certainly welcome your suggestions on what else should be on the list.
Drum roll please …
1. Newly discovered recording brings Martin Luther King's voice back to K-State.
On Jan. 19, 1968, Martin Luther King came to K-State to deliver the convocation speech "The Future of Integration." There was no known recording of this lecture until a recent discovery of this tape, which is now part of the university archives.
2. Christine Aikens wins Sloan Research Fellow Award.
Christine Aikens, assistant professor of chemistry, has received a two-year $50,000 award, and a designation as a Sloan Research Fellow. This year, 118 researchers from 54 colleges and universities in the United States and Canada received the Sloan Research Fellowship. Only 23 of the 118 awards were given to chemists. Two other researchers in K-State's department of chemistry have previously received the Sloan Research Fellowship: Duy Hua, university distinguished professor of chemistry, and Mark Hollingsworth, associate professor of chemistry.
3. Vikas Berry wins NSF CAREER Award.
Vikas Berry, assistant professor of chemical engineering, received a 2011 National Science Foundation CAREER award for his work involving graphene, which could lead to improved electronics and optoelectronics. Berry will use the five-year, $400,000 CAREER award to study a new process to produce graphene quantum dots, which are ultrasmall sheets of carbon atoms. Six K-State faculty members received the award in 2010 and overall, the university has had nearly 40 CAREER award winners since 1991.
4. K-State debate team takes national title.
When it comes to debate, there's no argument that Kansas State University's Beth Mendenhall and Derek Ziegler are the best - and they've got the title to prove it. They won the national championship at the 2011 Cross-Examination Debate Association's national tournament to claim K-State's third national debate championship since 1991. The competition featured 139 teams from 50 schools. Beth also was named the Debater of the Year at the tournament for her competitive accomplishments and for instilling a sense of community.
5. Four K-State students and two alumnae win NSF Graduate Research Fellowship Awards.
Six individuals with K-State ties won NSF graduate fellowships for students pursuing research-based master's and doctoral degrees in science, technology, engineering or mathematics. The awardees are Jeffrey Hicks, Emily Tummons, Andrew Satterlee, Angela Tran, Emily Mangus (Class of 2008), and Lindsay Ahalt (Class of 2009).
6. Jenna Surprenant wins National Forensics Championship.
Jenna Surprenant won the national championship in persuasion at the American Forensics Association-National Individual Events Tournament. She is Kansas State University's 28th national champion in forensics. Her speech was on the threat to First Amendment free speech rights posed by strategic lawsuits against public participation, also known as SLAPP suits.
7. Five faculty members named University Distinguished Professors.
Five Kansas State University faculty members were named university distinguished professors, a lifetime title that is the highest honor the university can bestow. The new UDPs include Michael Dryden, professor of diagnostic medicine and pathobiology; Brett Esry, professor of physics; John Hatcliff, professor of computing and information sciences; John Leslie, professor and head of the department of plant pathology; and Xiuzhi "Susan" Sun, professor of grain science and industry.
8. Kansas State surpasses $100 million in total private support.
In the midst of a down economy and challenging fiscal times, alumni, friends and corporate partners of Kansas State University demonstrated their commitment and escalated their philanthropic support of K-State to new heights, contributing $107 million to the university through the KSU Foundation during the fiscal year that ended June 30, 2011.
9. K-State sets new enrollment record.
The No. 1 college choice for Kansas high school graduates has set another enrollment record.
This fall Kansas State University recorded its best enrollment yet, with 23,863 students (Fall 2011) attending K-State both on and off campus, up from 23,588 last year (Fall 2010).
10. Business connection: partnership with all Kansas community colleges brings K-State bachelor's degree in business statewide.
This summer, K-State completed partnership signings with all 19 community colleges in the state of Kansas. These agreements, called 2+2s, outline courses students need to take during two years at their community college, which transfer to a K-State bachelor's degree completion program. Students then complete the remaining two years of course work through K-State distance education. The general business degree is the first 2+2 program agreement signed by all of Kansas' community colleges.
11. College of Architecture, Planning and Design has three national top 10 programs.
DesignIntelligence magazine ranked all three of the college's eligible programs among the top 10 graduate programs in the nation, according to the newly released "America's Best Architecture & Design Schools 2012" issue. The landscape architecture program is No. 3 in the country; the architecture program is No. 5; interior architecture and product design ranks as the seventh best program in the U.S.
12. Beyond the classroom: Exhibition draws on talents of art faculty.
The artistic talents of 23 Kansas State University department of art faculty and staff members are featured in an exhibition at the university's Marianna Kistler Beach Museum of Art. K-State's art faculty and staff selected their best work created within the past two years to be included in the exhibition. These works represent many techniques across several disciplines, including ceramics, painting, photography, drawing, digital graphics and more.
13. Kansas State University Salina to offer first master's degree.
Kansas State University Salina is now offering their first graduate degree in technology management. The degree program provides advanced skills and knowledge in the areas of communication, leadership, project management and teamwork. It also provides opportunities for students to arrange programs with concentrated study in the broad areas of aviation, engineering technology and technology management.
This list could certainly have been much longer, as many of our individual faculty, staff and students won national and regional accolades. I am proud of our accomplishments, and am looking forward to another outstanding year in 2012.
Go Cats!
Kirk