February 9, 2016
Black History Month keynote lecture
Submitted by Bryon K. Williams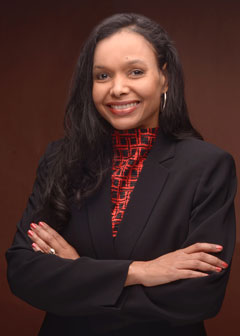 Kansas State University's Black Student Union invites you to this year's Black History Month keynote address, "The Empowerment Experiment: My Year of Buying Black," by Maggie Anderson at 7 p.m. Feb. 9 in the K-State Alumni Center Ballroom. Doors will open at 6:30 p.m.
Anderson is a nationally respected researcher and businesswoman, who has served as a consultant for major media networks and has been featured by the TEDx program "My Black Year." Anderson leads a self-help economics movement uniting business owners, consumers, corporate and community partners to empower struggling communities.
Anderson engaged in an experiment in which her family only purchased products and services from black-owned businesses, a task that was extremely difficult given the scarcity of black-owned businesses in America. Her social experiment has led to continual scholarly research, and the founding of the Empowerment Experiment Foundation, which is the dedicated study and facilitation of economic development in underserved minority communities via self-help economics/conscious consumerism, financial literacy, targeted entrepreneurship and business diversity and inclusion.
The first 50 guests that arrive will receive an autographed copy of Anderson's book "Our Black Year: One Family's Quest to Buy Black in America's Racially Divided Economy."
If you have any questions contact the Black Student Union at sankofa@k-state.edu, or Tamyia Rowell, the Black Student Union's special programs director, at trrowell@k-state.edu.