February 29, 2012
Bakery Science Club to host weekly bake sale today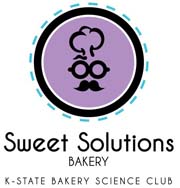 The Bakery Science Club's weekly sale is from 3-5 p.m. today in Shellenberger Hall, which is across the street from the Leadership Studies Building.
This week's products for sale include: monster, chocolate chip and s'more cookies and our fresh baked bread. Preorders are also accepted throughout the week. Send your order to bakeclub@k-state.edu.
NOTE: There will not be a sale next week, March 7, because the club will be in Chicago for the American Society of Baking conference.