December 15, 2015
Food trucks coming to Union
Submitted by Audrey Taggart-Kagdis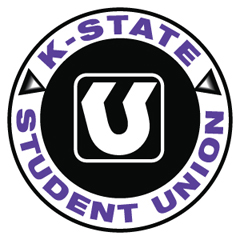 Food trucks will be rolling onto Bosco Student Plaza, starting Monday, Jan. 11. Foodies and students alike will be able to enjoy a diverse mix of delicious cuisines ranging from burgers to barbecue and buffalo to burritos during the the K-State Student Union renovation.
The vendors will serve from 10 a.m. to 2 p.m., Monday through Friday. A rotating schedule of trucks will bring a variety of options to campus and the offerings available will change periodically. Full menus and complete schedules of operation will be available on the Union's website in January. Cat Cash, Union gift cards and conference cards will be accepted at all trucks.
The lineup:
Mr. K's Café and Bar, Manhattan
Dry Creek Buffalo Chuckwagon, Wamego
Roll'n Smoke, Concordia
Tasty Traveler, Manhattan
Los Toritos, Abilene
Big Boyz BBQ, St. Marys
Vista, Manhattan
In addition to the food trucks, Subway will continue to operate in the Union Bowling Center and will expand its hours to open at 7 a.m. for breakfast service. Radina's Coffeehouse & Roastery will operate the Union coffee shop in the current Caribou location, as well in the Leadership Studies Building. Einstein Brothers Bagels in Hale Library also will remain in operation.
To accommodate phase two of the Union renovation, the Union Food Court will close for business Friday. The food court will be replaced with minirestaurants that will offer a variety of food choices and seating locations when renovation is completed in January 2017.
Frequent updates will be provided through the K-State Today, the Union's Twitter page and website to inform the campus of all changes as they take place. For further information, please contact Audrey Taggart-Kagdis, Union director of marketing, at akagdis@k-state.edu.
About the Union renovation: K-State students approved the $25 million renovation project in spring 2013. The project will increase student organization meeting areas and student lounges, enhance retail and dining spaces and give the building a better overall flow. The Union will remain open during the renovation, although certain areas will be closed while under renovation. For more information, visit k-state.edu/yourunion or call 785-532-7202.