September 23, 2015
'Selena' movie screening Sept. 23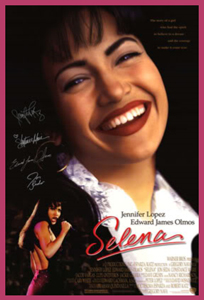 K-State American Ethnic Studies Student Association will show the movie "Selena" at 7 p.m. Wednesday, Sept. 23, in 13 Leasure Hall. Food will be provided.
The film, released in 1997, stars Jennifer Lopez as Selena Quintanill-Perez, the queen of Tejano music, and is about the signer's vibrant life and quick rise to fame. The screening is in honor of Hispanic Heritage Month and the 20th anniversary of Quintanill-Perez's death.
Contact Shaun Dowdell, association president, at shaunyd@k-state.edu for more information about the screening or association.