February 2, 2015
Vintage Faith Students presents 'Revive All Hearts' Feb. 3-5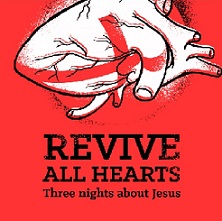 Vintage Faith Students, a registered K-State student organization, will be host to "Revive All Hearts" at 8 p.m. Feb. 3-5 in the Flint Hills Room at the K-State Student Union.
Vintage Faith Students invites you to take a look at what Jesus himself says about his identity. "Revive All Hearts" is three nights completely about Jesus, where participants will look at who he really was and what his life means for people today. Whether you think you know everything about Jesus or nothing at all, these nights are for you.
Come and see if your heart is awakened to the real-life teachings and person of Jesus.