July 17, 2014
K-State Research Exchange unavailable on Friday
Submitted by Sarah McGreer Hoyt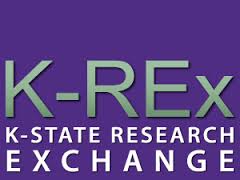 The K-State Research Exchange, or K-REx, will be down from 8 a.m. to 5 p.m. Friday, July 18, for an upgrade.
The exchange website is the institutional repository for Kansas State University. It provides free, permanent access to scholarly materials created by our faculty and students.
For more information, contact Marty Courtois, K-REx coordinator, at 785-532-4428 or courtois@k-state.edu.