October 9, 2013
Winner selected in 'Ready Player One' game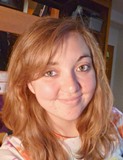 The "Ready Player One" game at K-State has come to a close and a winner has been chosen.
A coordinated effort between K-State Libraries, Information Technology Assistance Center and the Kansas State Book Network, the game involved more than 500 students, staff and faculty. Taking place over six weeks and spanning all of campus, players had to attend campus events, solve puzzles and make connections with each other to score points.
The game ended at 11:59 p.m. Sunday, Oct. 6. At that time, student Jamie Ladner held the high score. Jamie, a first year student in fisheries, wildlife and conservation biology, will have the opportunity to meet Ernest Cline, author of "Ready Player One," prior to his talk at 7 p.m. Thursday, Oct. 10, at McCain Auditorium.
The game's sponsors thank all of the students, staff and faculty who participated in the "Ready Player One" game.