October 9, 2013
Hale Library Concert Series reveals 2013-2014 lineup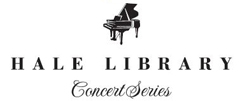 The Hale Library Concert Series opens its eighth season Friday, Oct. 18, with a performance by Patricia Thompson, mezzo-soprano and John Lenti, theorbo. Thompson is an assistant professor of voice in K-State's School of Music, Theatre, and Dance. This program will feature the works of Claudio Monteverdi, Barbara Strozzi, Luigi Rossi and others.
All performances begin at 7:30 p.m. in Hale Library's Hemisphere Room, and are followed by a wine and dessert reception. Tickets are $30 per concert or $75 for a season pass. K-State students may purchase tickets for $10. Seating for each concert is limited to 120.
This season also includes concerts in January and April 2014. On Jan. 24, the series will feature David Littrell on cello; Laurel Littrell on flute; Amanda Arrington on piano; and Janie Brokenicky singing soprano. David Littrell is a university distinguished professor music; Laurel Littrell is a professor at K-State Libraries; Arrington serves as faculty collaborative pianist in the School of Music, Theatre, and Dance; and Brokenicky is a K-State alumnus and assistant professor of music at Tabor College.
Friday, April 25, is the return of annual favorite Slawomir Dobrzanski on piano. Dobrzanski is an associate professor of music at K-State.
The Hale Library Concert Series is a cultural outreach program of The Friends of the K-State Libraries and would not be possible without the generosity of sponsors. Additional sponsorships are available. The series was established to feature the talents of K-State faculty and alumni in an intimate setting while supporting the endowment fund for the refurbishment and upkeep of K-State Libraries' Mason and Hamlin grand piano.
Invite a friend and enjoy an evening of beautiful music and good company. Online reservations are available via the KSU Foundation, or you may contact Darchelle Martin, K-State Libraries events and programs coordinator, for sponsorships, reservations or further information.